http://www.pinkpeacockcouture.com/38135-aspirin-prescription.html treat Knoxville Movers Offering High Quality Moving Services At Affordable Prices
Move 4 Less is a local Knoxville moving company that provides experienced Knoxville movers, affordable moving rates, and fast service! Move 4 Less is the most reasonably priced Knoxville moving company. We are dedicated to providing you with the highest quality moving experience at a price anyone can afford. Move 4 Less has the experience, equipment, and dedication to serve all of your moving needs. Move 4 Less specializes in local Knoxville moving; we service: apartments, homes, condos, offices, and townhouses. Call for a free quote request: 865-765-9999
With over 10 years of service in Knoxville, our professional Knoxville movers have moved thousands of families in the Knoxville metropolitan area; we are proud to have high repeat business, an exceptional reputation with past customers, and positive standings on review sites! Because of our good reputation, word of mouth has spread in our community at an amazing speed; allowing us to price our services below those of our competitors. View our testimonials to see why our customers call us the Best Knoxville movers!
http://www.imagesense.com.au/58896-zyprexa-price.html Did you know that moving is considered one of life's most stressful events?
Let Move 4 Less take the stress out of it!
Moving can be stressful. Our experienced movers will take care of all of your moving tasks and reduce the anxiety of moving. Move 4 Less is a Knoxville moving company serving the relocating needs of people in East Tennessee, at affordable rates. Our Knoxville moving company will treat your furniture as if its our own. We are dependable Knoxville Movers that remain aware of all the emotional and physical stress that occurs when you move or relocate. Move 4 Less and their highly trained movers work hard to make sure your moving day is stress free.
Our
isoniazid price facilitate Moving Company
provides great customer service, highly trained movers, affordable rates, and peace of mind. We are the best Knoxville Movers offering the most affordable rates in Tennessee. When you combine our great prices and our renowned services with the fact that we are licensed and fully insured, you can rest assured that your move will be a pleasant experience.
On moving day, our uniformed, friendly movers will show up at your home to carefully pack and move your belongings. The Knoxville movers you select determines the type of experience you have; our Moving Company only hires friendly professionals with years of experience, and trains them to perform to our standards and values . Using our experienced Knoxville movers significantly reduces your risk of damages because our professional movers have the training and years of experience to handle your items with care.
Good planning and organization is essential in the success of any move, as well hiring the right Knoxville movers. At Move 4 Less, we believe that you will find our Moving Company to be the most efficient, affordable, and dependable.
There are many benefits to hiring Move 4 Less, Knoxville's Premier Moving Company. We Believe that we are the best Knoxville movers for you.
We're a locally owned and operated moving company that's been in business for over 10 years

We have a great reputation locally and great reviews online.

All employees undergo background checks and rigorous training.

We provide superior service for a much lower rate than some of the other moving companies.

Great customer service, because we care about your move as much as you.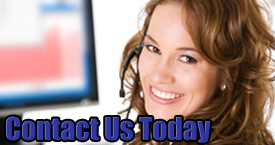 "01/06/2015 This moving company is outstanding-I was skeptical that they would deliver all they promised but they did! Anthony, the owner, was willing to give me a written quote when no other moving company in Knoxville would. Due to no fault of the company, one of the workers had the flu the morning of the move but Anthony called me to let me know early that morning. He had to find a replacement but they got to my place pretty quickly. The 2 young men who moved me were polite and neatly dressed and treated my furniture like it was priceless antiques. There was not a nick or scratch on anything and no broken items. They worked quickly and got the job done in less time than I thought it would take. I really can't say enough about Move 4 Less and will definitely use them again." -Heather rockcitygal@gmail.com